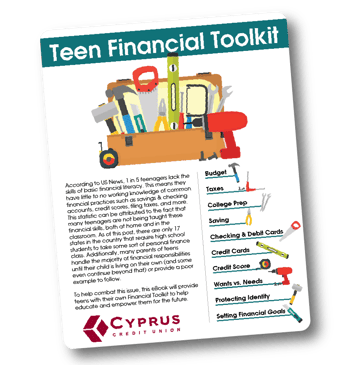 Free eBook Download: Teen Financial Toolkit
According to US News, 1 in 5 teenagers lack the skills of basic financial literacy. This means they have little to no working knowledge of common financial practices such as savings and checking accounts, credit scores,
filing taxes, and more. To help combat this issue, this eBook will provide teens with their own Financial Toolkit to help educate and empower them for the future.